Step 1: Access the Login Page
Access the DAM login page by adding the organization name in front of the barberstock.com URL. For example, "atlanta.barberstock.com" is a valid path to access Atlanta's DAM and login page.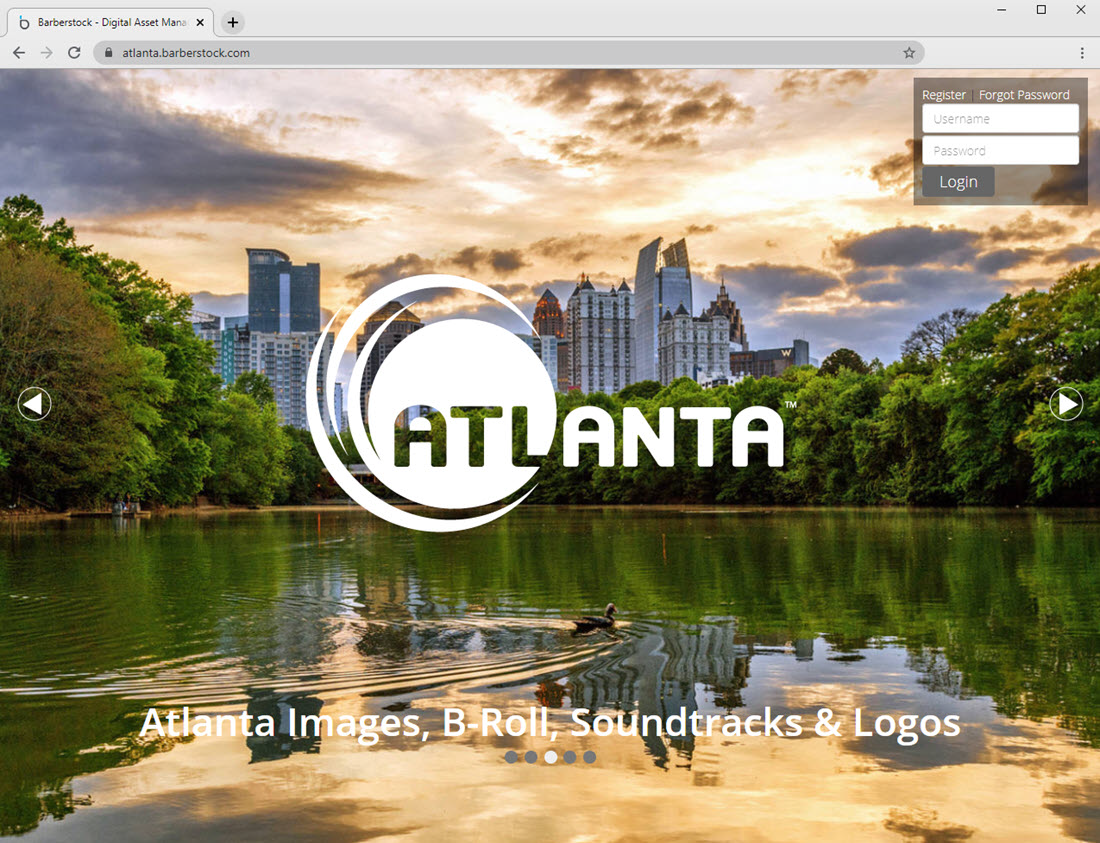 Step 2: Enter in the Username and Password
Next, enter in the user's email address in the 'Username' field and password in the 'Password' field on the DAM login page. Select the 'Login' button.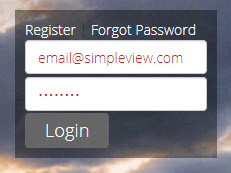 This will then bring you to the main page of the Simpleview DAM.
Logging Into Simpleview DAM When You Have Access to Multiple Accounts
If a user already has an email address and password registered with another organization's system under the Simpleview DAM (Barberstock) platform, they can use the same information to log into other digital libraries for which they have access.
Users must go through the same registration and approval steps for each DAM platform.
Forgot your Password?
If a user does not recall their password, select the 'Forgot Password' link above the login options.
Selecting that link will open a new window to enter and submit the users email address associated with the Simpleview DAM account into the text field and select the 'SUBMIT' button.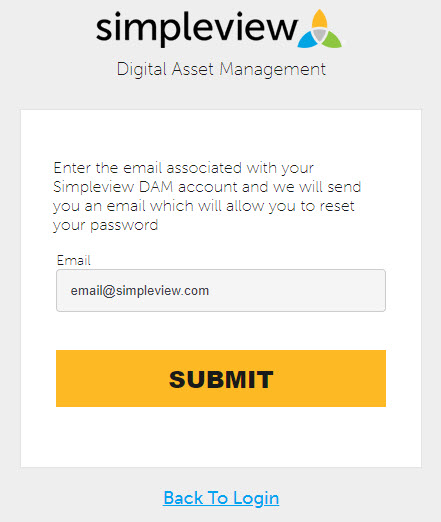 After submitting the information, the users will then receive an email with a temporary password to log into the DAM.