Our Product team has recently made updates to the Simpleview DAM. Here are the highlights:
Users Grid Updates
As part of Simpleview's continued efforts to modernize the DAM platform, the Users and Admin Users review list views have been updated to match our transitional UI. This update impacts the DAM with faster load times, enhanced functionality and additional features. New feature examples include bulk actions to activate/deactivate users and additional columns available (access groups, expiry).
Users and Admin Users grids can be found in the DAM side navigation under 'Review'. From there, you can select either the 'Admin Users' or 'Users' option.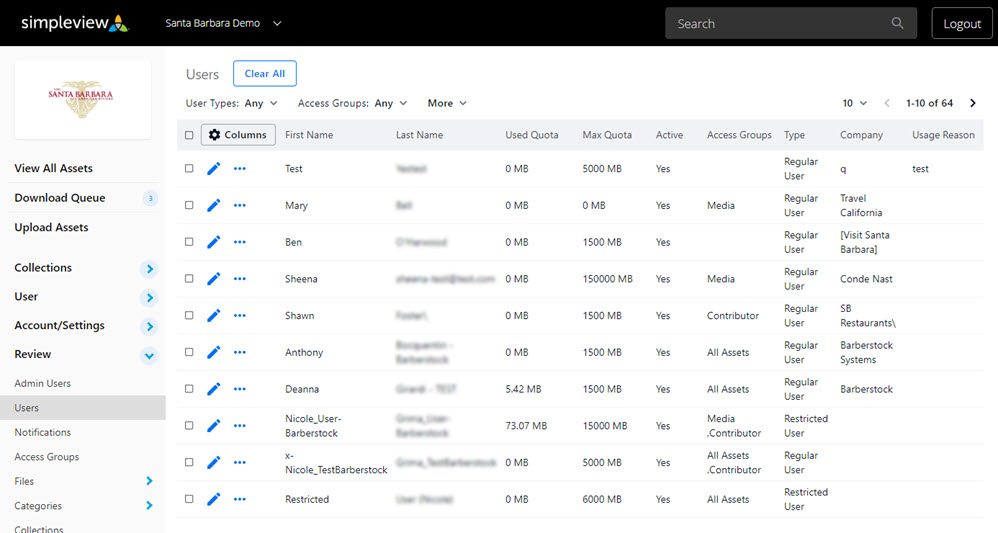 Users can customize their list view columns via the 'Columns' button at the top of the grid. This will open up a 'Table Settings' overlay where views and sort order can be selected and applied. This makes it even easier to quickly access the information that you access most frequently!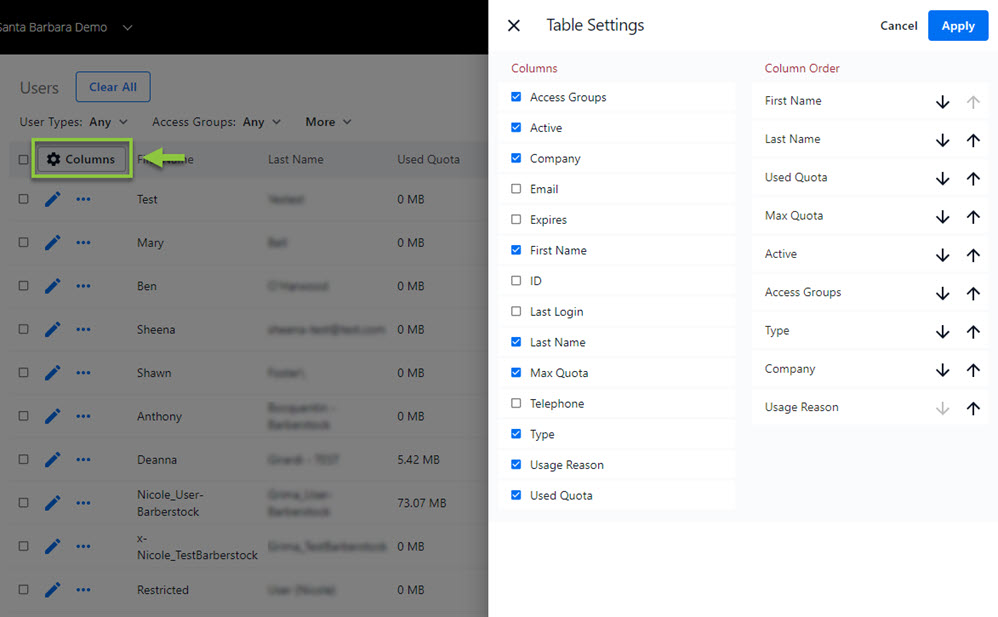 Under the "More" dropdown, users can select First Name, Last Name, and Company as search options.

The selected options will appear above the grid and from there you can easily search for and find the user(s) you're looking for.

Use the "Contains/Equals" option to further expand your search.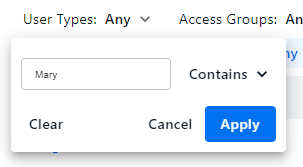 Resolved Issues
Platforms which did not have Instant Registration enabled were seeing password fields on the registration form - this has been corrected.

Users are now able to select options on the video previews, e.g. pausing the video, skipping ahead.