Our Product team has recently made updates to the Simpleview DAM. Here are the highlights:
Saved Views
We are excited to announce that users now have the ability to save views within the platform. This allows you to drill into your user and asset data to easily access views for all of your platform workflows. This feature applies to saved sets of filters / layout settings for the Assets grid, the Users grid, and the Admin Users grid.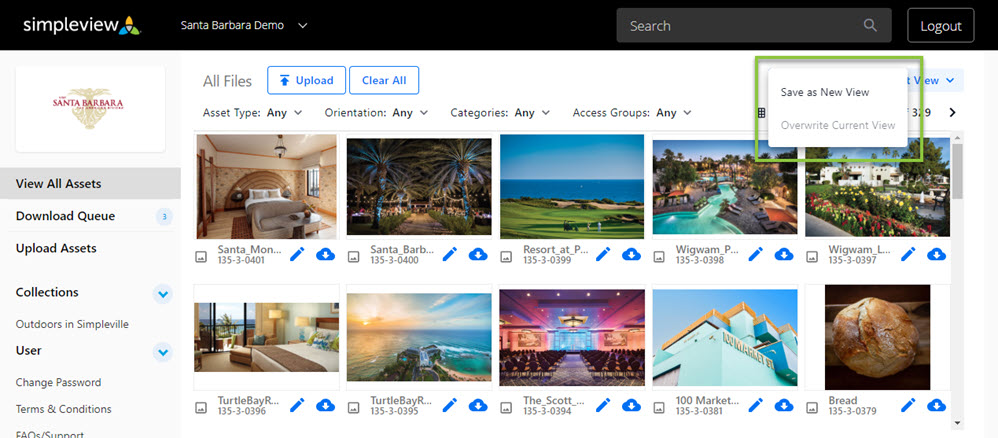 For example you could create a saved view which displays only image files of portrait orientation, and then display it as a list view rather than the default grid view.
Starting from the main assets page, select your desired filter set. Here we want to select the Image asset type along with all in the portrait orientation. Once your filters are set, select the 'Save As' dropdown and click 'Save as New View'. This will open up a side option to enter a name or label for your view. You are also given the option to use the toggle to share with all users.
Click Here for a Demonstration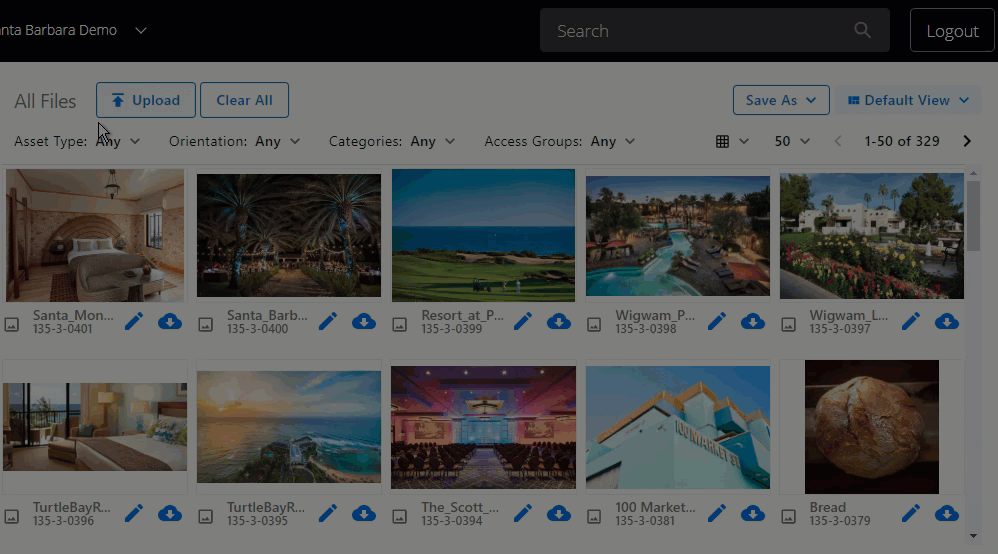 Saved views can be shared on a platform, but only between admin users. We have also made it possible for a platform to have a custom default saved view which can be different from the general DAM default view.
For example, if a platform wishes to display only video assets on their landing page, this can be configured for your organization. If you are interested in having a saved view configured for your platform, please reach out to your account manager.
Note
Some pages may return to the default view when you navigate away and return back, even if a saved view was being used. Our team will be working on enhancing this feature in an upcoming release to remember a user's last selected saved view so your view will remain until a new view is selected. This will also allow for the ability to set a default for pages within the platform.
Saved views can be easily updated. To do this, first select the view, make any filter updates and then select the 'Save As' dropdown menu and choose 'Overwrite Current View'.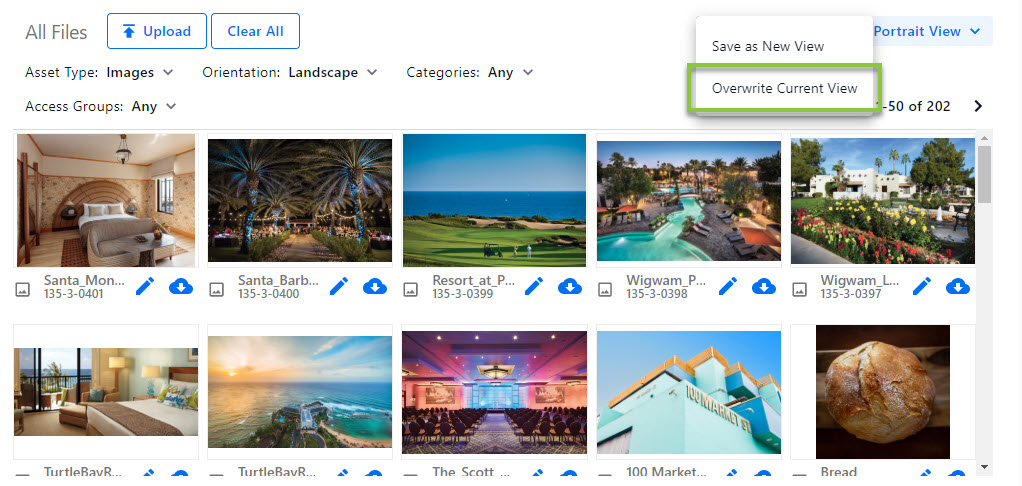 The saved view menu also provides you the ability to switch between saved and default views, update a views label or remove from the list.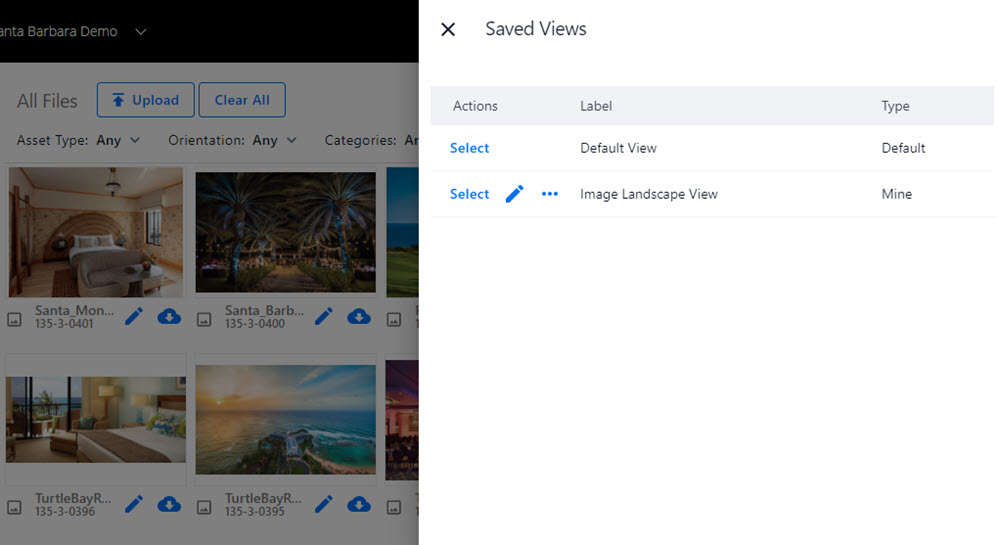 Resolved Issues
An issue has been resolved where the customized New User Auto sign-up email for Olympic Peninsula was not being sent.