See User Uploads in Greater Detail
DAM administrators now have the ability to see the full sized image from the thumbnail view for user uploads! From the User Uploads screen, the admin can click on a thumbnail of an image in the grid and a new browser window will load containing the full-size preview image. This allows you can see your assets in even greater detail prior to the approval process.
Click Here for a Demonstration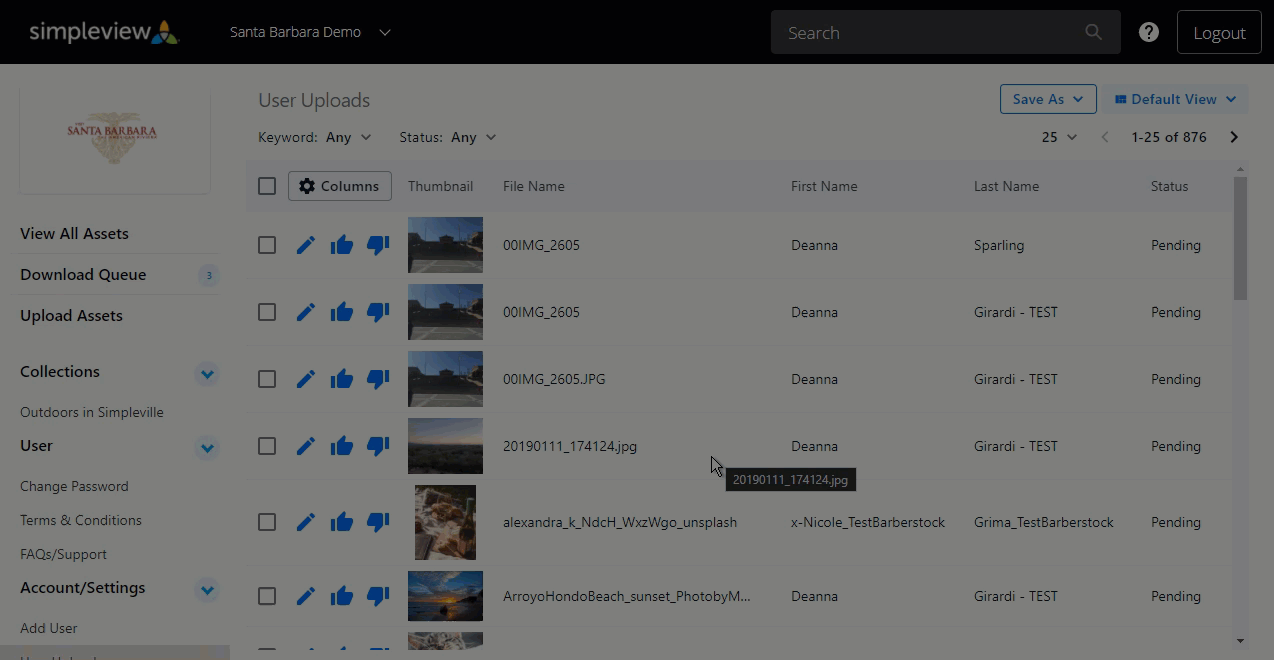 Download Queue Indicator
We now make it easier to manage assets already added to your Download Queue. Icons that display in the "Add To Download Queue" drawer have been updated to provide a visual indication should an asset already be in the Download Queue. Now, you will see an icon with a checkmark for the size and type of download you've selected.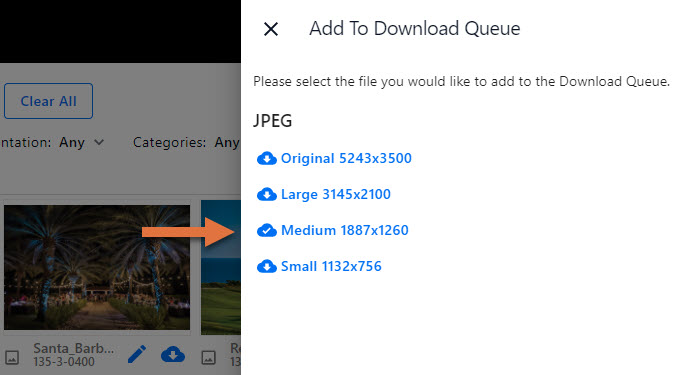 Removed Access Group Option
A checkbox was removed on the Edit Access Group page: "Members of this group are site admins".
New Support Resources
With the launch of the new help resources, we removed the tooltip which appeared when hovering over the Login button.

Additionally, the user message that appears if a user exceeds their maximum quota has been updated to reflect the new help resources.
Issues Resolved
Some assets did not display a thumbnail image in the batch edit screen. This has been rectified.

We fixed an issue where some images initially taken using a mobile device were displaying thumbnails or previews with an incorrect orientation.

A Safari bug was fixed whereby applying a filter on the Users or Admin Users pages scrolled the user to the bottom of the page.