Our Product team has recently made updates to the Simpleview DAM. Here are the highlights:
Access Group Filter: Sort-Order Added
As requested by our DAM user base, the Access Group Filter is now alphabetized by group. You can find this filter on the assets main grid and, if you have access, the admin users grid as well as the users grid.

Delayed Hover Preview
Listening to our users, it was brought up that when hovering over an asset thumbnail, the large preview was appearing too quickly. We are happy to announce that a slight delay has been added as requested by our user base.
Click Here for a Demonstration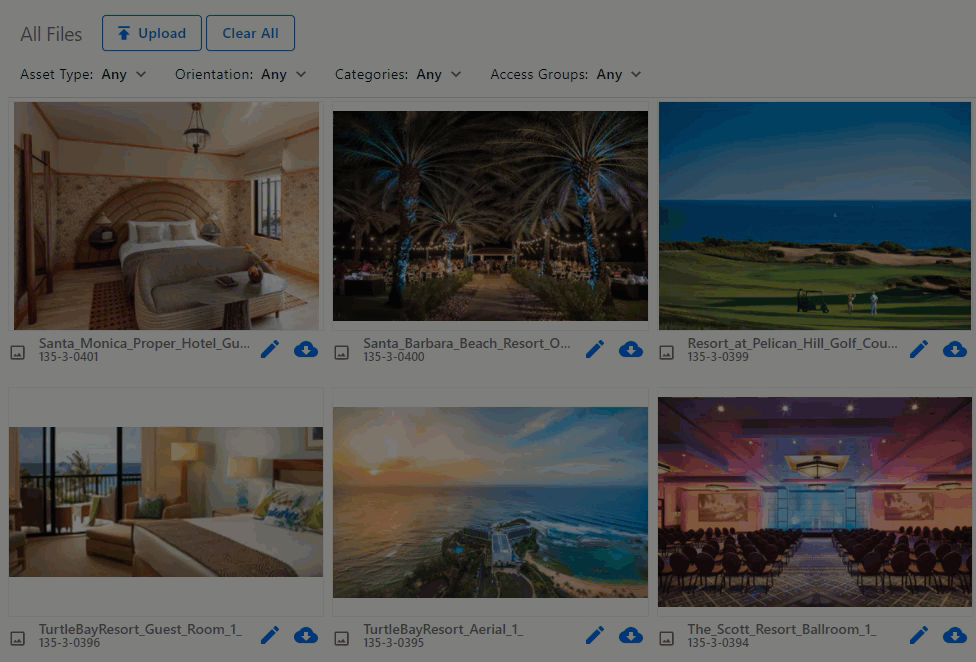 Registration Form
Additional text has been added on all platforms after the field 'How will you be using these digital assets' which reads: "Please be as detailed as possible.".
Rebranding From Barberstock to DAM
As part of our rebranding, all system emails will now be sent from donotreply@simpleviewinc.com on all platforms.
Resolved Issues
Some assets were showing inaccurate data when the user hovered over them on the Assets grid. This has been corrected.

Audio clip previews are now successfully generated. Previously, if a user uploaded an audio file, a preview was not generating.