Our Product team has recently made updates to the Simpleview DAM. Here are the highlights:
Helper Icons
We are excited to introduce new help icons to the DAM header along with the launch of the new DAM Knowledgebase.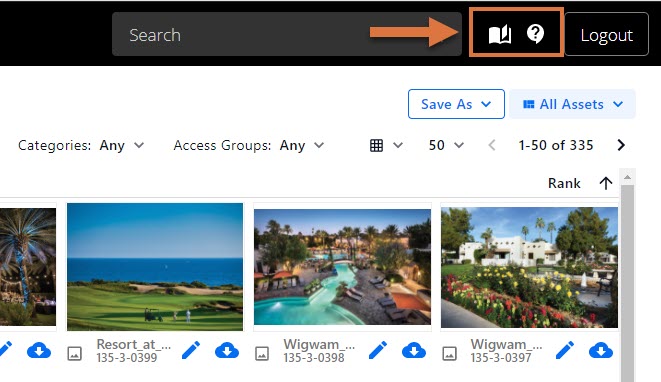 Selecting the book icon will take you to the new Knowledgebase.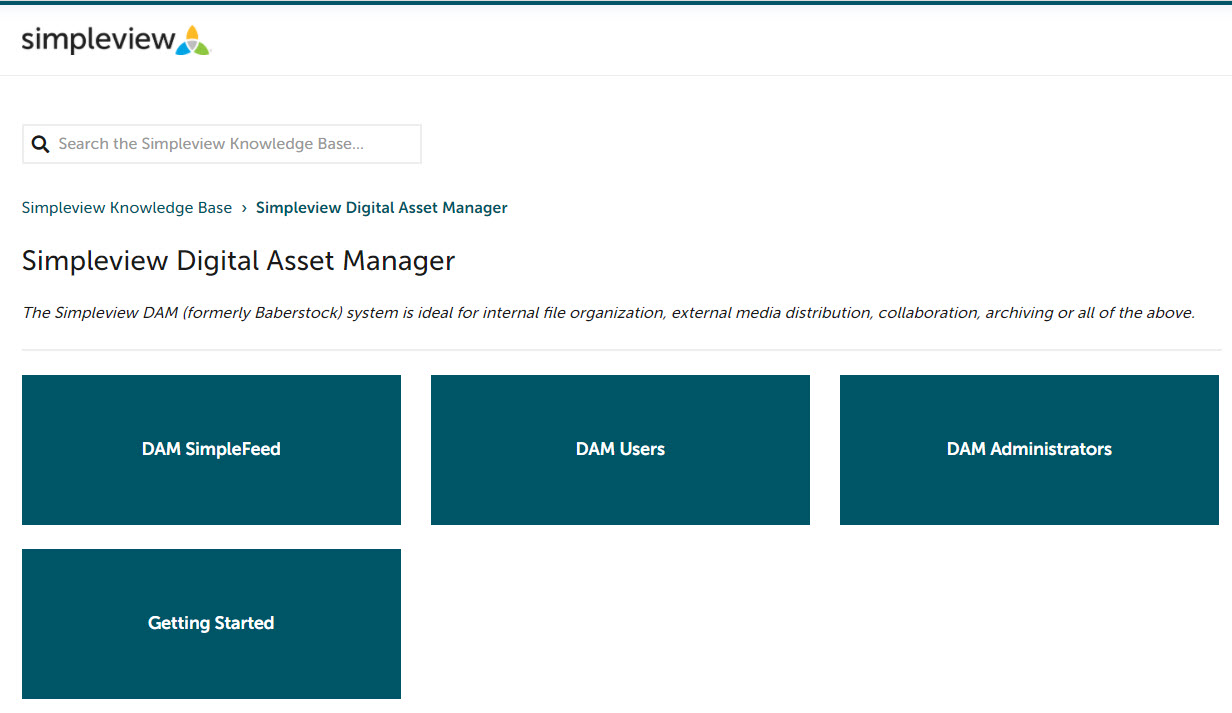 The new Knowledgebase articles have been updated to the updated DAM UI and are broken out by users and admins. They now include tips, best practices and call outs to make working in the DAM even easier!
Selecting the question mark icon will take you to the Client Portal, where you can submit tickets to our DAM support team, review webinars and submit questions to your industry peers in the user forum.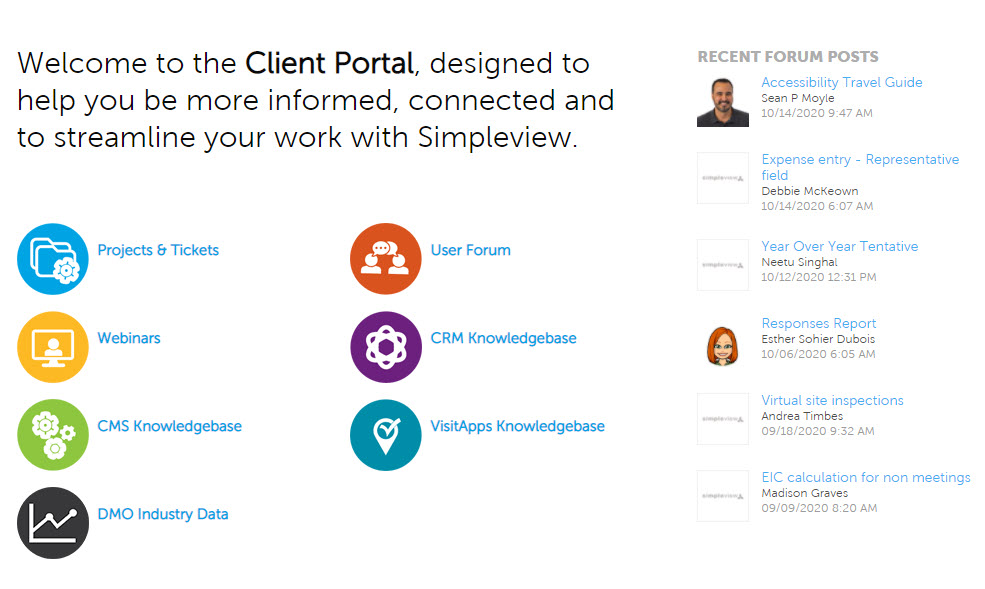 For additional information about the Client Portal in your DAM Knowledgebase, read the Admin: Client Portal Overview article.
Saved Views
We have added the ability for the system to remember any applied filters or search functions to a view when navigating back to that view. For example, if you apply an 'Image' asset type filter to your main All Assets screen, and navigate away. When you return to the All Assets screen the system will display the same assets with the 'Image' filter applied.
Resolved Issues
When a regular user was assigned to the "All Assets" Access Group, they were not able to view any categories. They can now view all categories as expected.