Simpleview recently made updates to the DAM. These will be available on Tuesday, April 13, 2021, in North and South America, Europe and Africa. Customers in Australia and Asia should see the changes on Wednesday, April 14, 2021.
New Features and Enhancements
UI Toggle Added to Header
As part of the continual improvement to the DAM UI, we have relocated the ability to switch between the legacy and new UI to the DAM header.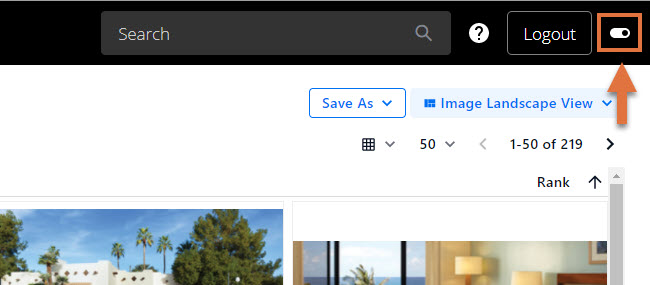 When in the legacy UI, the link to switch to the new, transitional UI will remain in the footer.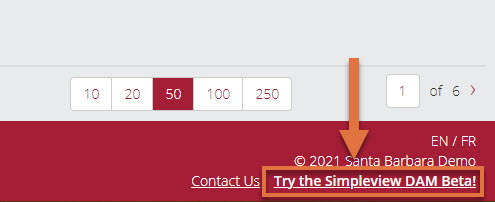 Added Translated Field
Our team has now extended the fields for which translated data is available in our transitional UI. Now, beyond Title and Description, we have added the ability to translate Keywords, Location, and Use Information.
Note:
This feature is only applicable to DAM platforms that are currently utilizing translations.
New 'Added to Download Queue' Icon
We have now extended the notification that an asset has been added to your Download Queue in both the Grid or List views. When an asset is selected for download, the download cloud icon shifts to one with a checkmark that indicates it's been added to your Download Queue. The checkmark icon now shows if any version of that file exists in your download queue.
Click Here for a Demonstration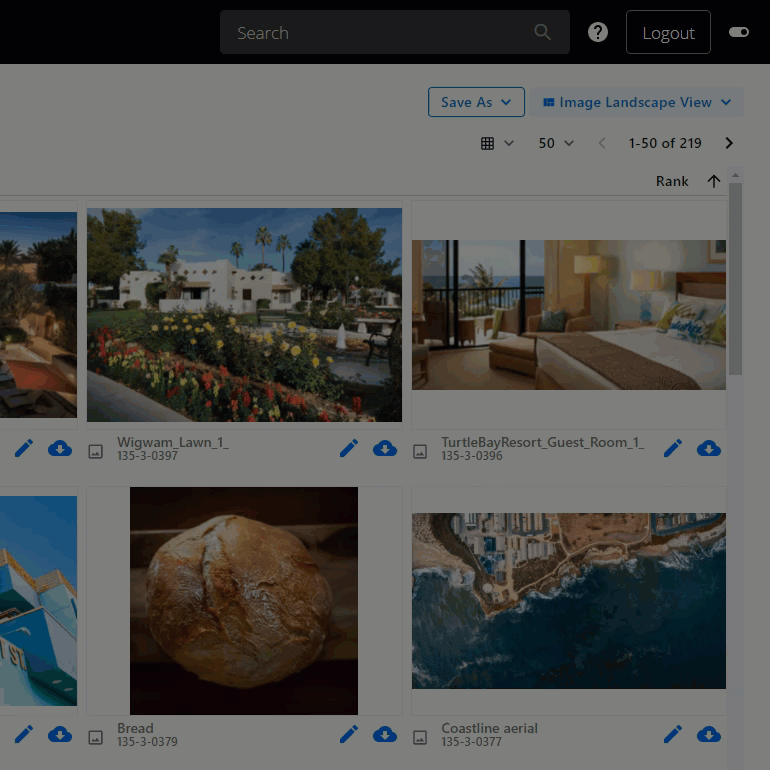 Resolved Issues
Support for a platform's default asset type in the legacy UI was not functioning. This issue has been corrected.

Video dimensions listed in the Download List component on the transitional UI had a hard-coded value of 1920x1080 for mp4 files. This label has been updated to 'Original File Size'