Simpleview recently made updates to the DAM. These will be available on Tuesday, April 27, 2021, in North and South America, Europe and Africa. Customers in Australia and Asia should see the changes on Wednesday, April 28, 2021.
New Features and Enhancements
Review each product change highlighted below:
New Header Alerts
We're making it even easier to access notifications in your DAM platform! A new alerts menu has been added to the DAM header menu.
Select the bell icon to see how many assets are in your Download Queue. From there, you can click on the menu item to quickly access your Download Queue page. Assets remain in the queue until they are removed by you. Counts will change in real time as assets are added and removed from the queue.
Click Here for a Demonstration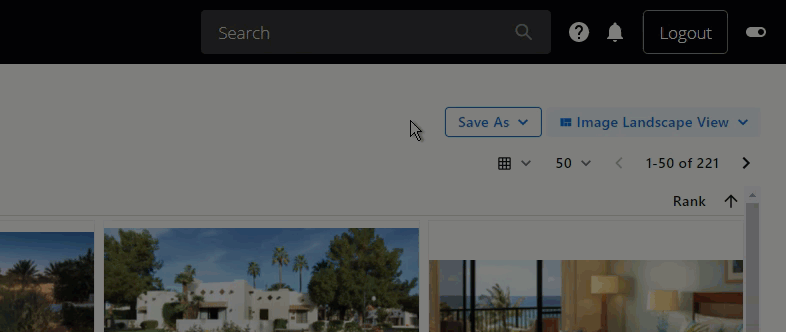 Expired Accounts Removed From Account Switcher
If your account has expired on a platform, it will no longer be listed in the account switcher as a platform you can switch to. These items will reappear on the next page refresh if the platform owner updates a user's account to no longer be expired.
Resolved Issues
Previously, changing the text of the search bar without performing a search causes the updated text not to be applied to additional filter operations. This has been updated to where the value is folded in every time a filter changes so the filter UI now matches the results.

Hover previews showing low-resolution files caused the preview to resize when the high-resolution previews loaded. Now, a loading animation is shown so the popup doesn't need to re-size.

Audio preview permissions weren't always inheriting the folder permissions correctly. The files now have their own permissions set on upload so they don't need to worry about inheritance. Any files currently impacted can be re-generated to pick up the new permissions.