Simpleview recently made updates to the Simpleview DAM. These will be available on Tuesday, Jule 20, 2021, in North and South America, Europe and Africa. Customers in Australia and Asia should see the changes on Wednesday, July 21, 2021.
New Features and Enhancements
Review Collections Bulk Activate & Deactivate Feature Added
The ability to activate and deactivate using a bulk action process has been added to the 'Review Collections' grid.
Select individual collections by using the checkboxes or the "Select All," then activate or deactivate by using the buttons above the grid.
Tip
Use the 'Active' filter to show only your active or inactive collections to make selecting the collections you want to bulk activate or deactivate even faster.
Click Here for a Demonstration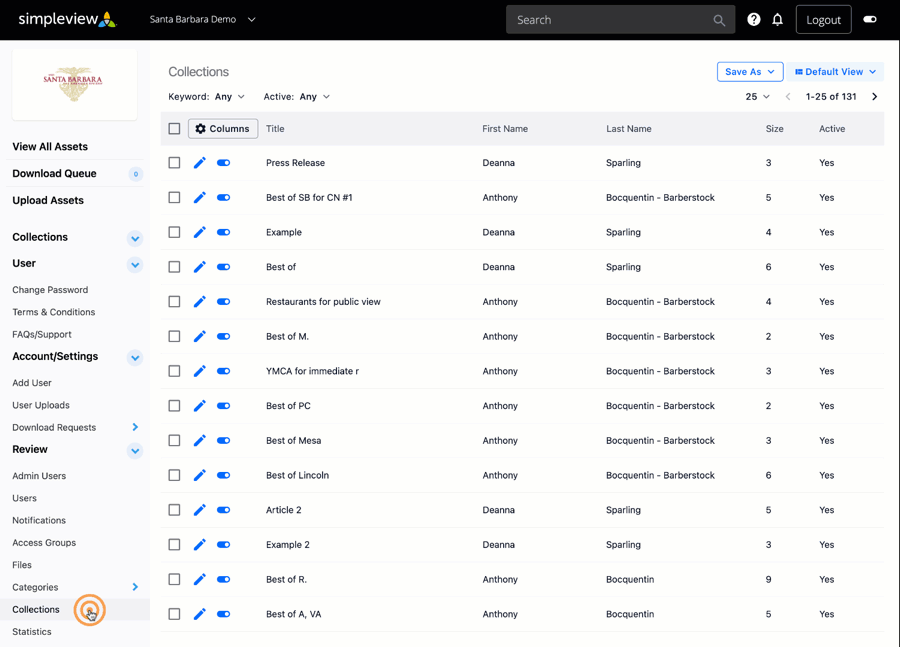 Resolved Issues
Some video assets were appearing multiple times on the 'View All' page. This has been rectified.
Learn Simpleview DAM
Discover new and updated educational material since our last SimpleFeed.
Knowledge Resources