Simpleview recently made updates to the Simpleview DAM. These will be available on Tuesday, September 28, 2021, in North and South America, Europe and Africa. Customers in Australia and Asia should see the changes on Wednesday, September 29, 2021.
New Features and Enhancements
Review each product change highlighted below.
Branding Updates
As part of our ongoing rebranding initiative, we have updated the following product areas to reference Simpleview DAM and/or DAM ID:
Review Files > Images page in the Traditional UI
Review Files > Video page in the Traditional UI
Review Files > Audio page in the Traditional UI
Review Files > Docs & Logos page in the Traditional UI
View button options in the Traditional UI Search bar
REST API documentation
Terms and Conditions
Email address references have been updated to damsupport@simpleviewinc.com.
New Keyword Filter Added to All Assets Page
A new Keyword filter has been added to the 'All Assets' page and the Search field previously in the header has been removed. The Keyword filter functions the same as the previous Search field and the filter applies to all asset types. Any Saved Views utilizing the previous header search field will still function as expected using the Keyword filter field.
Click Here for a Demonstration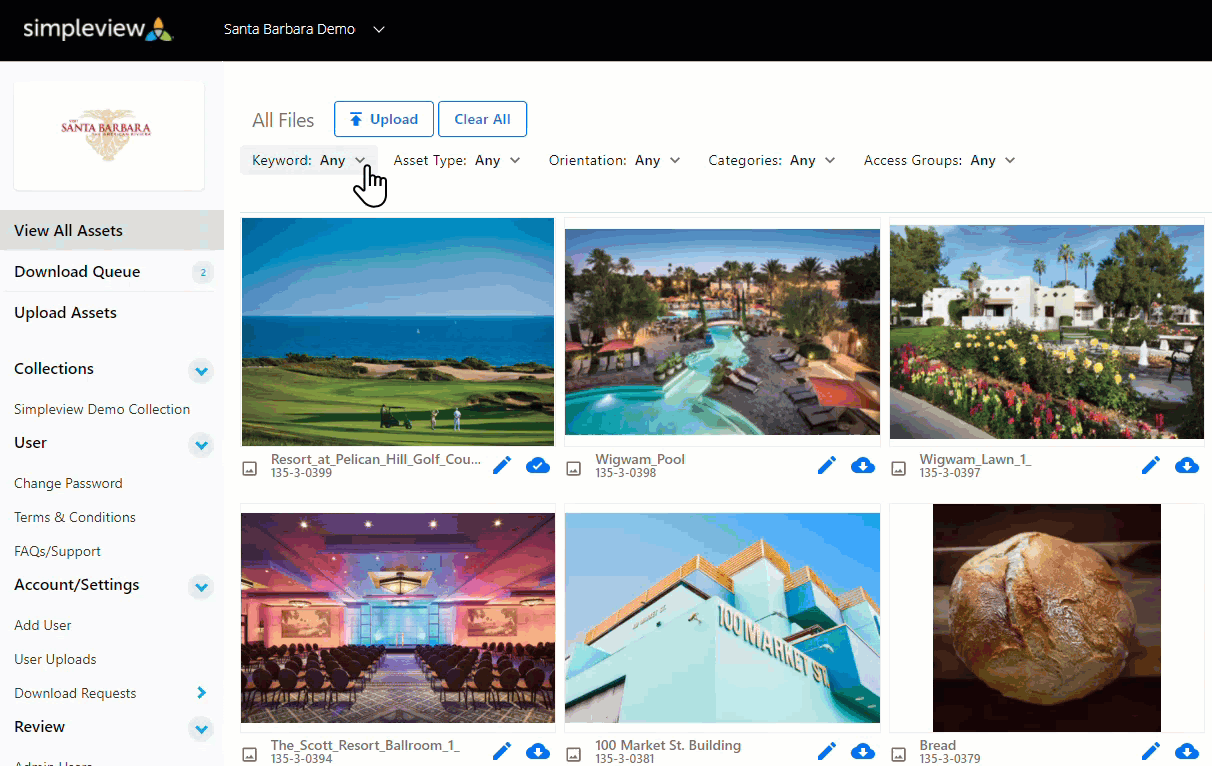 User Options Added in Header
The Logout button has been relocated to the newly added User Options dropdown. This menu will accommodate other User Options in the future as we enhance the application.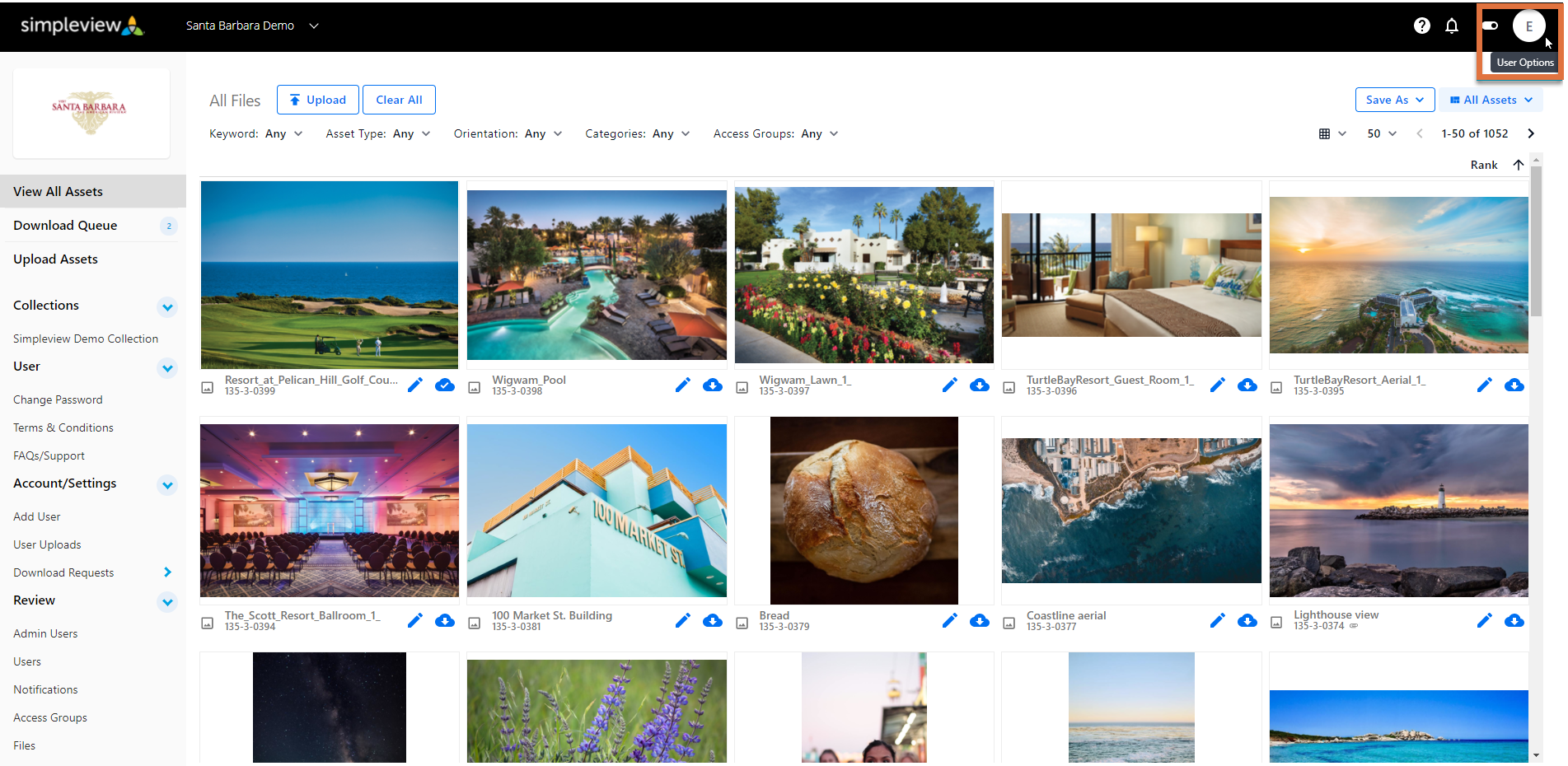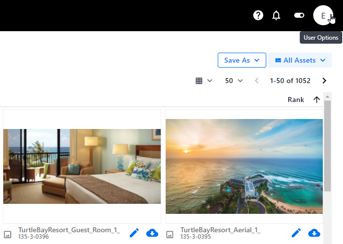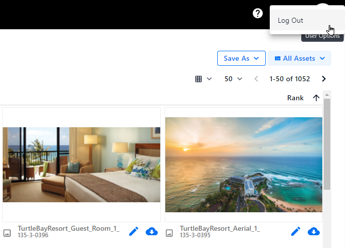 Resolved Issues
The Edit Asset form now has built-in validation requiring the expiry date field to be formatted as a date. If the user enters text in any other format, they will receive a message to correct the input. Previously, this field allowed text not in date format to be saved which would later cause issues with the page.
Learn Simpleview DAM
Discover new and updated educational material since our last SimpleFeed.