SendSites (https://sendsites.com/) specializes in Proposal software for Hotels, destination organizations, and Resorts. By using the many features within SendSites, you are able to craft dynamic web-based RFP responses, thus allowing Meeting Planners to view bids on an easily accessible basis.
The SendSites platform also provides click and view metrics for all proposals an organization generates.
Setting Up Your Account
When you are set up with a SendSites account, you will receive an email with your login information.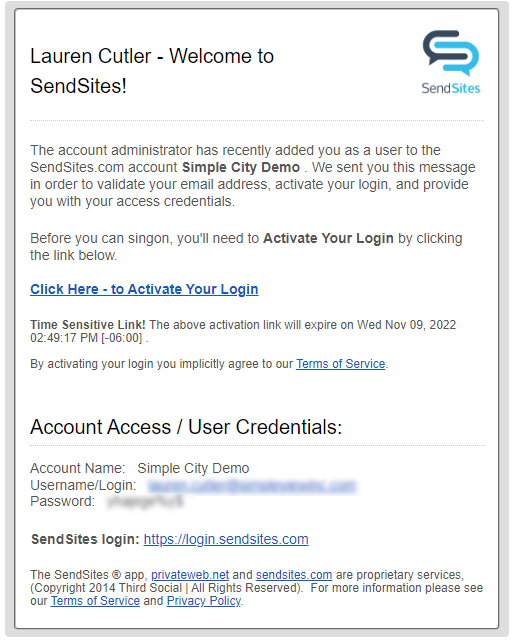 Note
You have 30 days to login and activate your account. If this time elapses, you will need to contact a SendSites Admin to have your account reset.
Activate your account by clicking the link in the email, then follow the set-up instructions.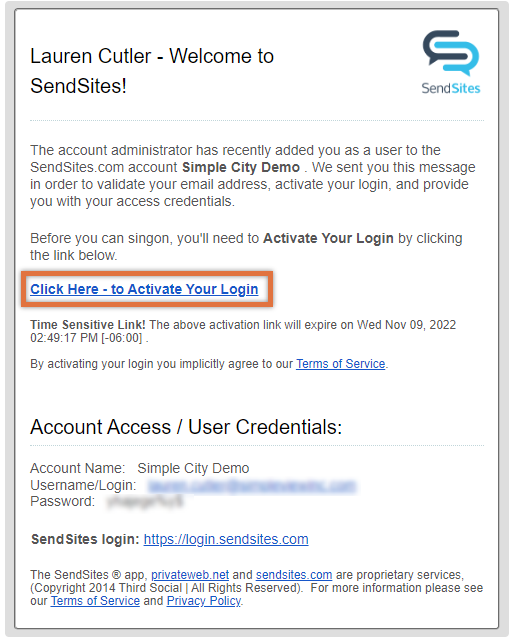 Once logged in, you will see your Dashboard with example data. This is the home page.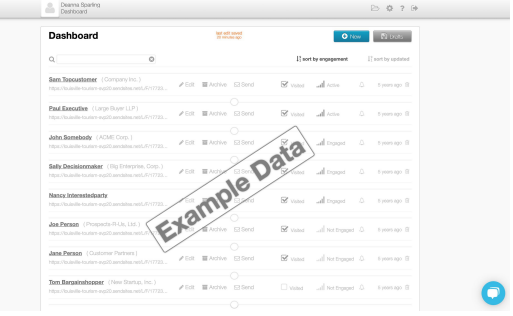 Creating a Proposal
From your Dashboard, click the 'New'

button. You will be redirected to the Templates page.
The 'Starters' folder contains two blank templates: One Column and Two Column. If you are using a blank Template, we recommend a One Column Template.
You may also see Proposal Templates. Proposal Templates are pre-approved and pre-populated by your SendSites Admin.
Clicking on a Template will bring you to an 'Edit' page.
Content Sections
There are multiple options to populate your Proposal. For more information and instructions on how to use Section Types, see the Page Management article.
Saved Content Sections
To add a previously created and saved content section, click 'Add a Section' and then either 'Browse My Saved' or 'Browse Company'.
'Browse My Saved' will display all sections that you have previously created and saved.
'Browse Company' shows all sections created and saved by members of your organization that have been shared.
Saving Content Sections
Click the 'Add to saved sections' button to add a section to your saved content.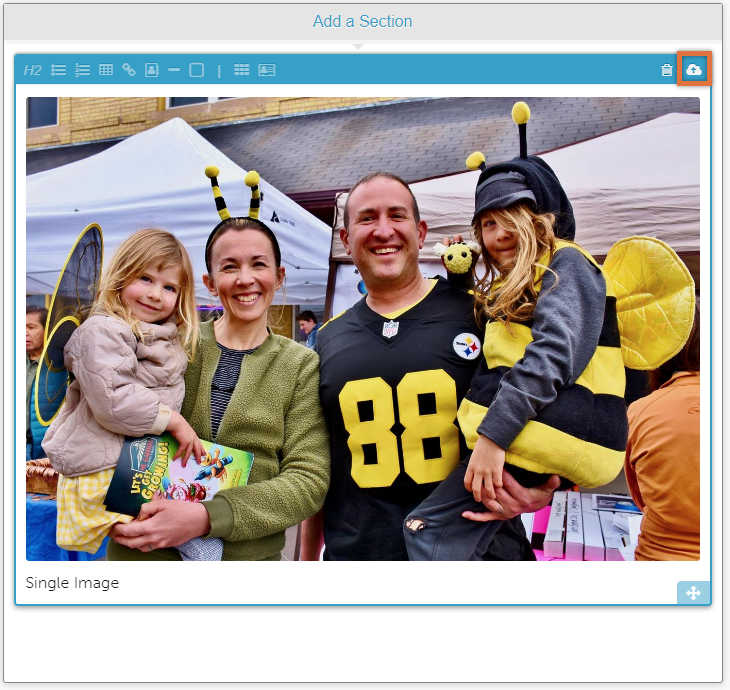 A pop-up will appear.
Here you may rename the section. It is recommended you use a Folder/Name format.
Note
If you're trying to save into an existing folder, make sure to spell the folder name exactly as it appears in the library.
If you want to share the section with your organization check the box below. Then, click 'Save'.
Click Here for a Demonstration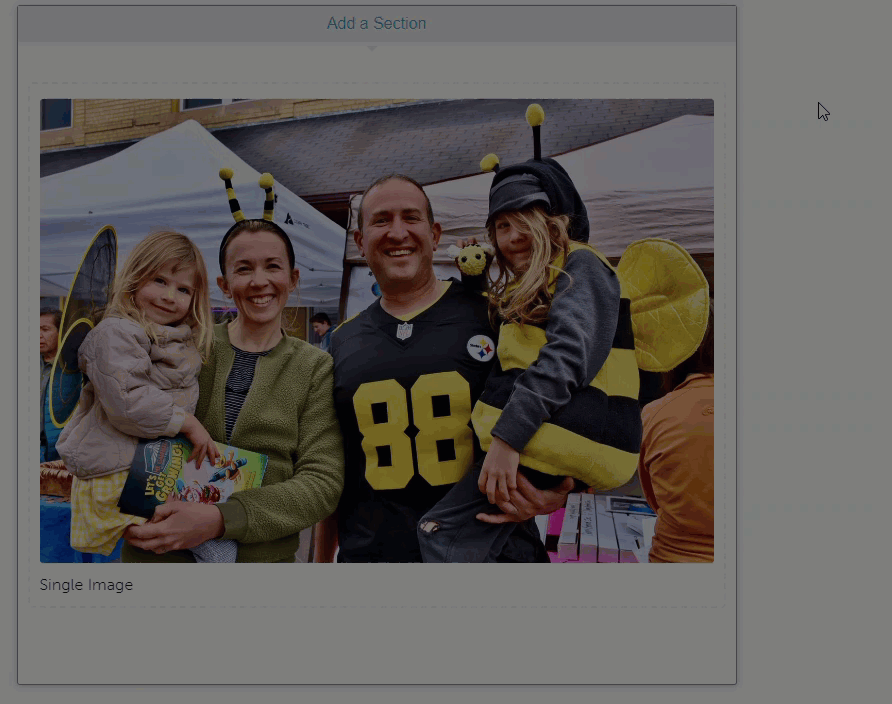 Saving Your Proposal
When you're ready to save your Proposal, click the 'Next' button. For more information on how to save your Proposal as a Draft or how to save and share it as a Template, see the Page Management article.
Previewing Your Proposal
To view your Proposal, as it will appear to recipients, click the 'Preview'

icon.
To exit the preview, click the 'Close'

icon.
Sharing a Proposal
When your Proposal is finished and ready to share, click 'Next'. You will be taken to an 'Invite Contacts' page.
For instructions on sending your Proposal, either through SendSites or a link, read the Page Management article.
Proposal Dashboard
You may return to your Dashboard at any time by clicking 'Dashboard'.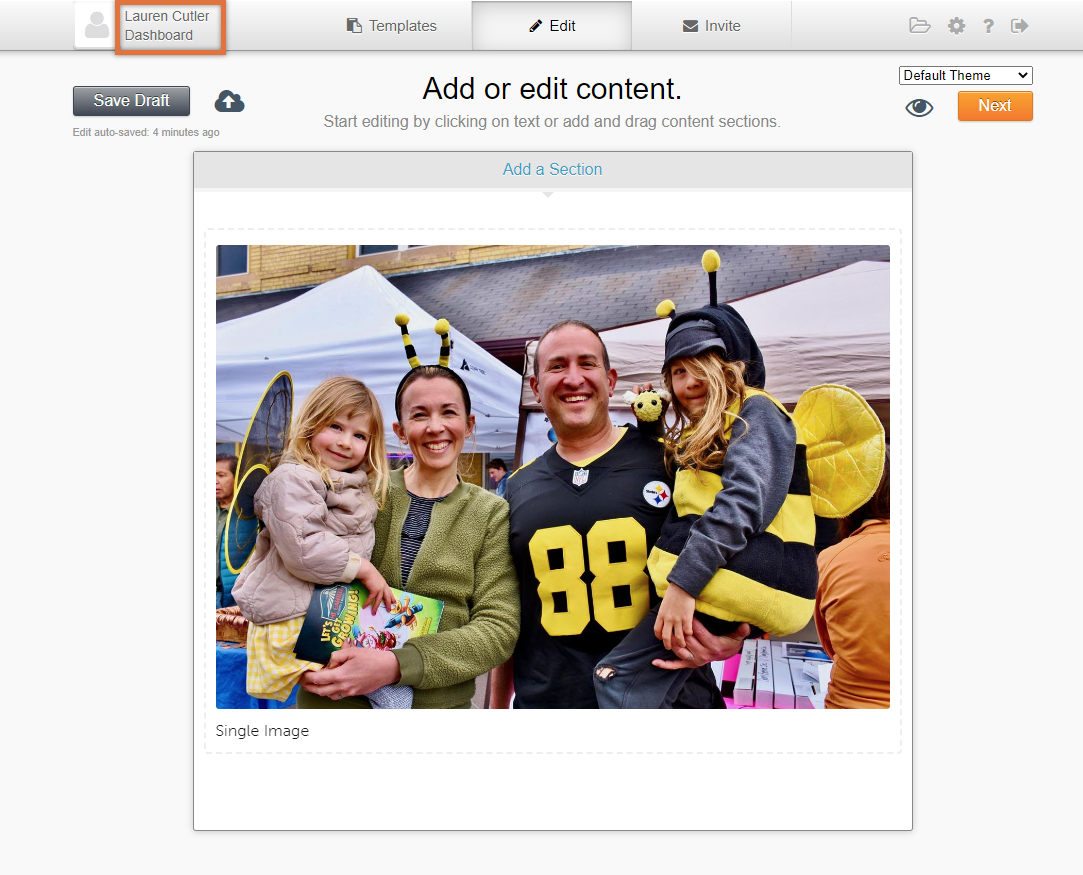 Here, you will see each of your Proposals listed along with the following action buttons.
Edit: Clicking this will direct you to the 'Edit Content' page.
Archive: Download a PDF of this Proposal.
Send: This button takes you directly to the 'Invite Contacts' page.
Delete Page: This permanently removes the Proposal. Only click this button if you are certain you no longer want this Proposal or the Proposal's data.
The following information is also displayed for each Proposal.
Visited: If the box is checked, it indicates that a recipient has seen the Proposal.
Engagement: This displays the amount the Proposal has been interacted with over the last seven days. If there has been no interaction, it will say 'No Engagement'.
Visit Notification Enabled: If the bell is grey, visit notifications are enabled for this Proposal. If the bell is white, visit notifications have not been enabled.
Last Updated: The date displayed is the last time the Proposal was edited.